Escape to Santorini
Santorini is an oasis of natural wonder, mysticism, and luxury. Join us for an escape in paradise unlike any other.
Reconnect with daily yoga, breathwork, or meditation sessions atop the cliffs of the Caldera or from your room or villa, nourish yourself with fresh, organic locally prepared meals, and surrender to bliss with world class massage and bodywork.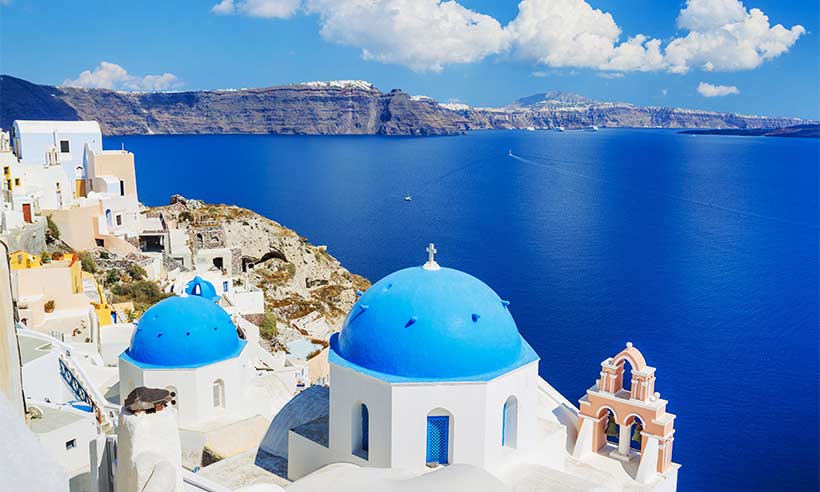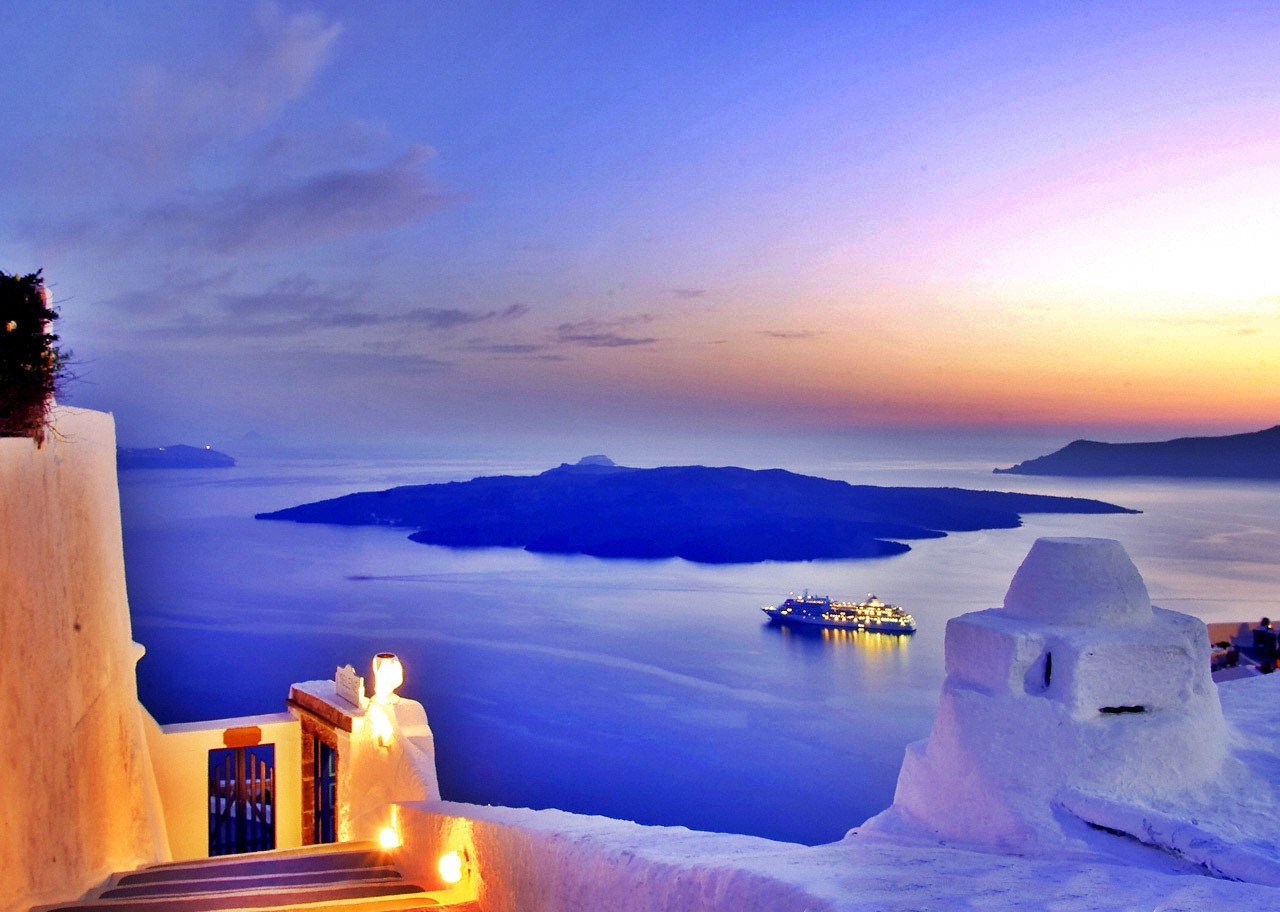 OUR OFFERINGS
Massage & Bodywork
Experience a restorative and rejuvenating journey from the comfort of your room or villa. Relax and breathe in our organic essential oils through long flowing massage strokes that awaken the senses and balance energy. Our signature style fuses esalen style fluidity, the precision of a therapeutic approach, and the enveloping sensation of energy work with a few stretches of Thai yoga massage. This full body ritual and bestselling treatment has developed over many years to gracefully combine South-eastern and Western techniques and lull you into a state of bliss and harmony. Day long to week long packages are available, inclusive of luxury villa accomodations. Choose your perfect treatment or let us tailor your experience to match your needs. Let us guide you through an unforgettable experience.
Pamper Spa-arties
Why not get together with friends and let our team of professionals pamper you and your guests in the comfort of your villa, vacation rental, yacht or hotel anywhere in Santorini.
Whether it is someone's Birthday, Hen party, Mother's Day, Friends reunion, Leaving party, or just an excuse for a fun, girls' or men's night in, do something different. Have a Ladies Pamper Party and celebrate in style and comfort!
All of our Pamper Parties can be tailored to meet your requirements.
Diving Therapy
We love to dive because our passion for the sea exceeds our expectations every time. Massage therapy and diving have a lot in common. They both offer a great way to relax and heal the body. Combining these two different therapies is an incredible way to promote healing and create balance to your body. Water is a great stress reliever and going diving can help you release tension. It works on your emotional stress by promoting happiness and allows you to go to an environment that is silent and calming. Immersing your body in water lowers your heart rate, your blood pressure and connecting you to your breathing.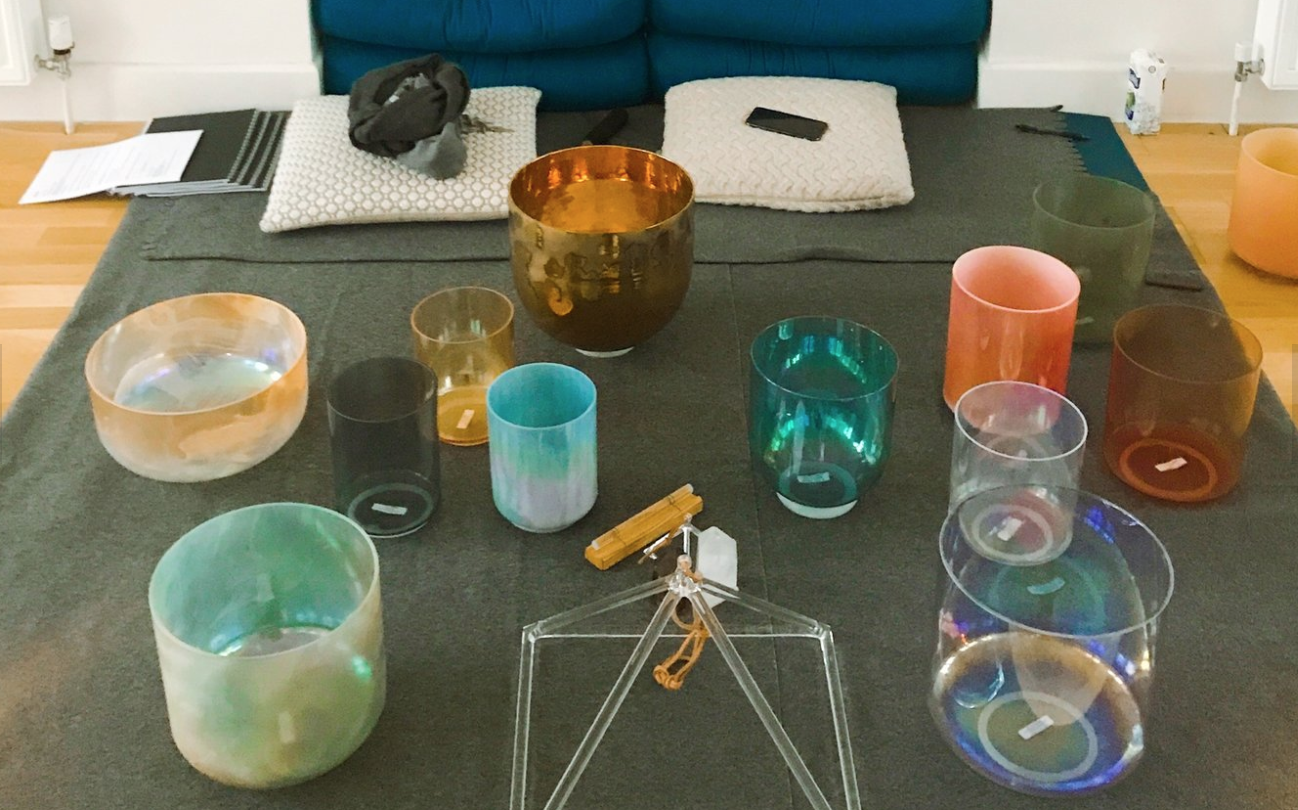 Yoga, Meditation, Breathwork & Sound Healing
Experience exploration, discovery, healing, and personal growth. Transformational breathwork is often called meditation for people who can't meditate, and will enables you to release beliefs and patterns that no longer serve you, and take better care of yourself. As we work with the breath you will transform through the session into a place of clarity, calm and relaxation. Some will go deeper and achieve mystical states and visions. Many first time breathers in this method claim it to be "one of the most powerful experiences, like ten years of therapy in a single session". You'll breathe to a curated playlist to enhance the experience, and the session will close with sound healing with the soothing vibrations of singing crystal bowls. For those who prefer more traditional meditation or yoga, we've got you covered.
Bath & Spa Botanicals Provided by LUVHR
LUVHR is brought to you by your co-host Jessica Charles who developed the collection of non-toxic skin, body and bath care containing zero fillers, chemicals or nasties - so clean you could eat, (and smelling so divine you almost want to). Products feature healing frequencies, therapeutic grade aromatherapy oils, and are rich with the healing powers of plants and flowers - rose, lavender, frankincense abound with other active botanicals to rejuvenate and heal the skin naturally.
Clients arranging 3+ day inclusive packages and retreats with us enjoy a range of complimentary LUVHR products and treatments as part of their stay.
Beauty Is As Beauty Does
10% of LUVHR proceeds benefit women's and children's charities and non-profit organizations across the world, such as We Are Ultra Violet, Women's Earth Alliance, the Women's Empowerment Fund, Maiti Nepal, and Thrive-Global. Taking action to DO good in order to feel good, and look good.
If you love our products, they will be available to purchase after your stay.
WE BRING THE MED-SPA TO YOU
Lose Fat & Relieve Pain with Nushape Phototherapy and The Nushape Essentials Slimming System
Our portable clinical strength Laser Lipo and Red Light Therapy system brings med-spa services to your location. The patented Laser-Lipo wrap reaches the fat layer to drain fat from fat cells effortlessly for rapid fat loss and cellulite control. The Nushape Therapy wrap takes clinical strength red light therapy out of the med spa and into your room, performing over 20 different wellness and beauty treatments like pain relief and photofacials for skin rejuvenation and anti-aging. Add Nushape to your massage to enhance pain relief results and decrease inflammation. If your goal is to lose fat, studies show the red light wavelengths in the laser lipo-wrap stimulate fat loss, and improve workout results by 50%!
Clients arranging 3+ day inclusive packages and retreats with us enjoy a range of complimentary Nushape Essentials slimming products as part of their stay. The Nushape phototherapy systems are also available for purchase.
Activities, Adventures & Services
Extensive Menu of Massage & Bodywork Services

Sound Journeys with Singing Crystal Bowls & Gong)

Sacred Breathwork

Energy Healing - Reiki, Reconnective Healing, Quantum, Theta

Horseback Riding
Yoga and Meditation.

Fat-Loss / Weight Loss /Detox Programs

Diving Experiences (for beginners and beyond)

Skin Rejuventation and Photofacials

Hot Springs, Beaches, and other Adventures
LUXURY ACCOMMODATIONS
For those seeking an all inclusive package we work with a selection of fine properties on Santorini offering stylish quarters in traditional style boutique cave hotels with pools, fine dining & views of the Aegean Sea and the Santorini Caldera. Contact us with requirements for more information.
Meet Your Hosts
Between the two of us we have over 25 years of experience servicing some of the top hotels and spas in the world. Stelios developed his core training in South East Asia, Australia, Switzerland and United Kingdom before travelling through the world building an extensive client list and working among high net worth individuals, music artists and Royal Families alike. He possesses extensive knowledge in many different forms of massages, from royal thai massage, swedish, deep tissue, energy healing, lomi lomi, shiatsu and watsu. His own techniques and dance-like flowing motions over the body make you feel rejuvenated and uplifted. His other speciality includes relaxation and breathing techniques that have crossed over and honed over the years as an underwater diver. The inclusion of breathing exercises, pressure points, remedial massage and healing bodywork; leaves clients feeling emotionally balanced and centered long after the massage is over.
As for Jessica, she's a Reiki master carrying certifications in swedish, deep tissue, lomi-lomi and several forms of energy healing. She also develops and manufacturers med-spa devices along with bath, spa and skincare collections available online and to hotels, spas, wellness centers. For more information please visit about me!